Well I finished the bookbookbook. I highly recommend you get it if you haven't.
I finished #34 of my 63 squares afghan. I tried to take pics but my camera is junk and I can't get even the fuzzy pics to save as gif, jpg, or anything else that I can put on here. I guess I will have to find a scanner somewhere. Any suggestions where I can find one I can use? Let's just say after trying everything I could I was doing this: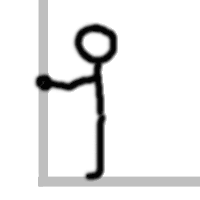 Can you relate?
Well that's it for now.