More insanity
Well, I went and did it again. I joined another KAL. It's all Snow's fault. She told everyone about it. It is a cute little Christmas project. Deb is the one who did the pattern and she is doing the KAL. You can buy her pattern from her blog. It's only $4.00 and she donates a dollar from every sale to Habitat for Humanity. So come on along, you can join too.


As if this was enough, I do have an update on Rogue. I finally got finished with chart A and am now working on the sleeves. Two at once. My very first sleeves. I needed a break from the body for a bit, so this is my reward for getting off that first chart.

Here is chart A done.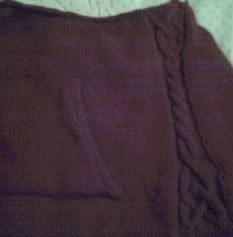 Here is the sleeve detail.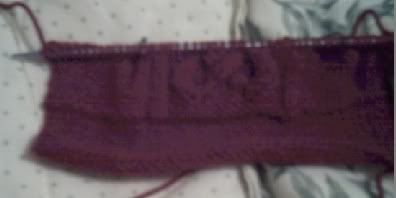 And both of them. The second one is a little scrunched at the moment, but it flattens out nicely.





And the other day when I posted about those 3 new projects I was working on, I forgot another one. I am also working on a Clapotis. This will be Gina's fault. I am doing it in 4 different varigated yarns. They all have the same color combinations just in different hues. They go from really bright to deeper colors.




And Heather, and Heather; I know you two tagged me for a meme, and I will do it I promise. I just don't have all the answers worked out yet. But really, with all this other stuff going on, did you really think I would have it done already?