More new projects
Yes Gina, I have started something new. 3 new things actually. So I know I needed to post, I just hadn't felt like it. But here they are.

This is the patchwork purse from KnitWhits. I have wanted this for a long time but just couldn't swing the kit. So I decided just to get the pattern. I am only using 3 colors instead of 12.


This is the turtle neck shrug from Scarf Style. It is the one pictured on the front cover. The model is wearing it as a scarf. I liked the look of it. I had bought some yarn for another shrug and then decided I didn't like the pattern, so I am using it for this one
.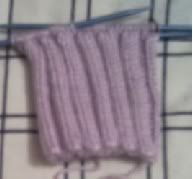 And this is the Snowball's chance in Hell armwarmers. I thought it would be neat to make something named after Snow. And the pattern is cool too.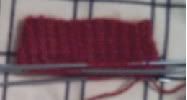 So there are my new starts. And I also joined another KAL. I know, what the heck am I thinking? Obviously the yarn has taken over my mind. And that's ok with me.


Go check it out. Very lovely patterns.