Blobs of yarn and Father's Day
Wow, when you get busy time just flies away from you. We did have a great time Father's Day. I did actually remember to get a picture of hubby and kids.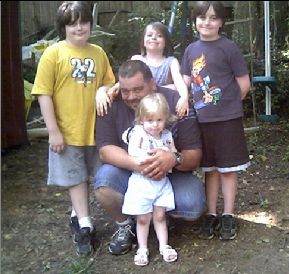 I was asked what yarn I was using for my mystery stole. I have no idea. It is just some yarn someone gave me. A big blob of yarn, with no label. It's not even in the package it came in. So I thought I would put up pictures of it.
See it looks just like a big blob doesn't it? I put a ruler on top of it to give you an idea of how much of it there is.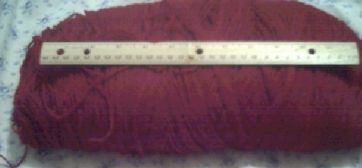 Oh, and it gets better. I also have another blob of yarn. It is lighter, and there is more of it. But it is the same length (blob-wise) as the other.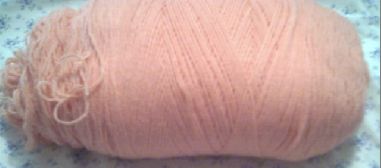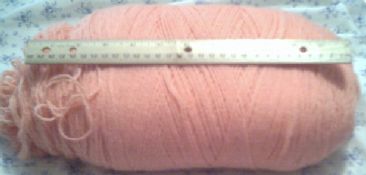 I have no idea the weight either. I am just using it because there is (seems to be) a lot of it. I laid it next to regular worsted weight to give you a comparison. Not a very good picture. The one for the stole is maybe half the size of the worsted, maybe less.
Ok, I think I am over putting pics up today. You know, sometimes you just gotta share.