Fantastic!
Well a finish anyway. I have been watching the first two episodes of Doctor Who over, and over, and over. He seems to fancy that word. Oh yes, I was talking about a finish wasn't I? I am done with my Hermione Hat.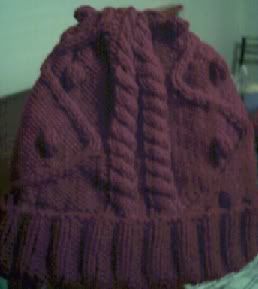 Here it is on my model. Although she kept moving so it's not a very good picture.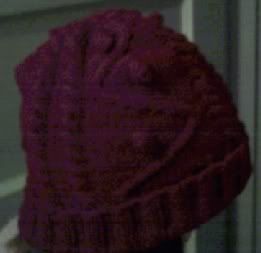 Next I will probably work on the mittens. You have to have a matching set.