On a break
So I took a little break from knitting on my shawl yesterday. I like working on it, but everyone needs a break from lace now and then. I have had a pattern for a Weasley Cell Cozy for quite a long time now. So I thought I'd try it out.
I ran out of the maroon color I was using, so I had to use the gold to make the sleeves and the pull-string. Here's what I ended up with.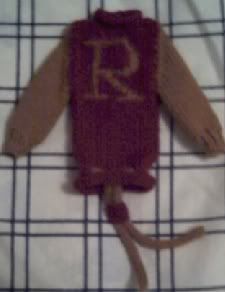 And here is my phone on it so you can see the size.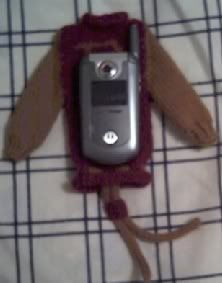 I didn't do everything exactly like the pattern. I made a few mods here and there. And if I make it again, there are other things I would do differently. It's amazing how in the short time I have been knitting, I would know different ways to get things done. But I am sure most of you out there have read a pattern and thought: "Now I could do that much easier this way." But it was fun and it gave me the rest I needed. Now back to Rosy.