All wet
Here's a new little relief from the heat.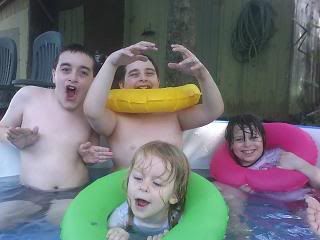 Looks like they are having a great time doesn't it?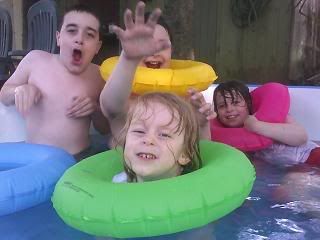 Three hours the first dip. They'll all be prunes before the summer is over with.
I have been playing around with another pattern.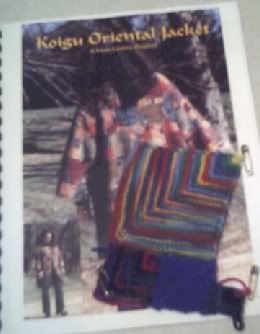 That's my practice piece. Kind of like a guage swatch too. But I am just using sock yarn at the moment to work out how the pieces get put together. This will be a long term project. Especially if I actually get to use Koigu. But it's fun playing with.