Hitting a Rolling Stone in the road
Yeah, not really. Just a bump. I was merrily going along working on my Celtic, when I saw this.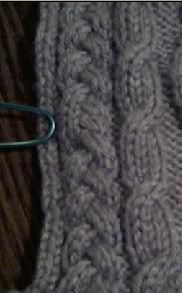 Just for reference, this is what it should look like.
So, knowing that it would drive me nuts to leave it that way, I had to do this.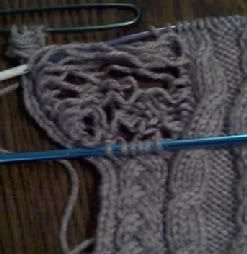 Scary looking isn't it? Well I fixed it and it now looks better.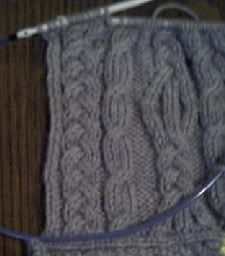 I finished up the upper front and picked up and finished the neckband.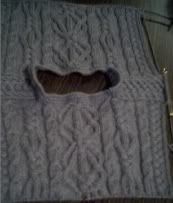 Then I joined the upper front and upper back. Included the stitches for the underarm and did a few rows in the round.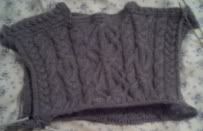 Pretty cool progress, huh? It's getting there. I may finish this sweater yet.
Oh and as far as the Rolling Stone reference. Look what I found.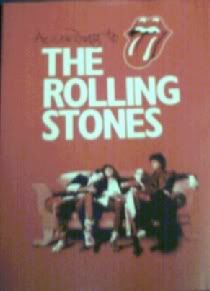 Sorry about the grainy look. It is bright red so my camera didn't want to show it. This book goes for $40.00. I found it for $3.94. Cool huh? And on the actual cover, it has the logo embossed into it.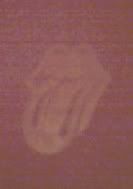 It has loads of cool pictures. I am sure it will be an interesting read.