How was your weekend?
Mine went pretty much as normal. I started a sock because it was too hot and sticky to work on my WIPs. When I get a few more rows so you can really see the stitch pattern, I will post a pic.
Yesterday we went to the in-laws for a cookout. We had steaks, pork chops, and hot dogs. There was so much other stuff, I can't remember it all.
After eating and playing, this is what I found. My hubby and kids laying on Nana's bed watching cartoons. Is there any better way to spend a day off?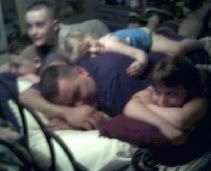 Earlier that morning, my new tenant arrived. I am sitting with a dog while his owners are on vacation. They couldn't find a kennel, and are paying me to keep him.
He's a sweet little dog and the only trouble he has made so far is making the cats mad. He wants to play with them and they don't see it happening. He gave the older cat a good shock last night. She went in my room and must have stuck her nose in his bed. They had a little hissy fit at each other. Good thing it's one of those metal cages. Don't feel bad for him though, it has all the comforts of home. They brought just about as much stuff for him as you might for a baby.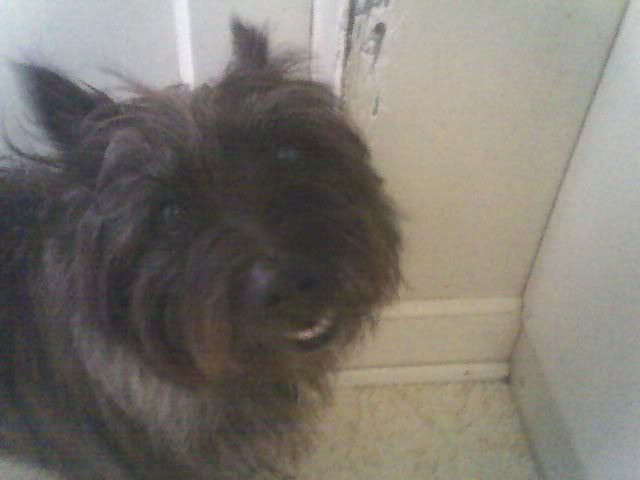 But someone forgot to tell him this is summer vacation. He got up a little after 6 and had to go out. And he already had his wet food. I thought I was supposed to get to sleep in. Maybe next week.